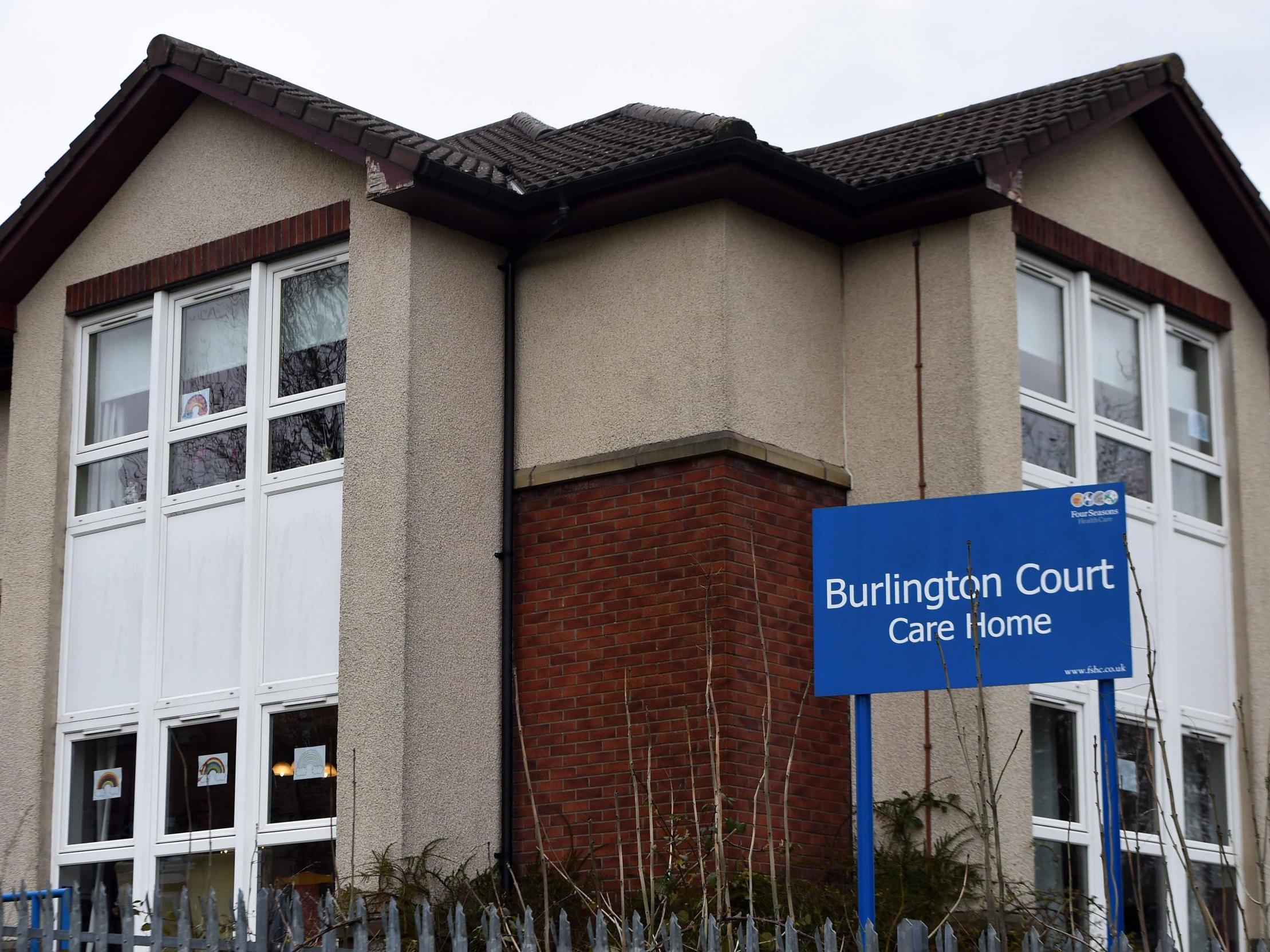 More than a dozen people have died in a Scottish care home in the space of a week, with a possible link to the coronavirus being suggested.
Over the last seven days, 13 residents at the 90-bed Burlington Court care home in Stepps, North Lanarkshire, have died.
They all suffered from underlying health conditions.
As none of them were admitted to hospital, they did not undergo testing for Covid-19.
However, the care home has not ruled out that the deaths were caused by coronavirus.
Two of the home's staff have tested positive for the virus and are receiving treatment in separate hospitals.
A spokeswoman for Four Seasons Health Care, which operates the care home, said: "With deep sadness, we can confirm that 13 residents at Burlington Care Home have passed away over the past seven days.
"Our condolences are with their families and we are providing them with our ongoing support during this difficult time."
She added the home's "strict protocols on infectious diseases", including social distancing, are being followed and that it is liaising with the Care Inspectorate and public health officials.
A spokesman for the Care Inspectorate said: "We are aware of the tragic death of residents at this care home as a result of Covid-19.
"All of Scotland's social care sector is working under very difficult circumstances to care for people during the pandemic and the Care Inspectorate is doing all it can to support them," he added.
Reverend Muriel Pearson, a Church of Scotland minister, will lead the funeral for one of the residents on Monday.
She said: "The community will be desperately shocked and saddened by the news that so many families have lost loved ones in recent days."
No hype, just the advice and analysis you need
Additional reporting from PA