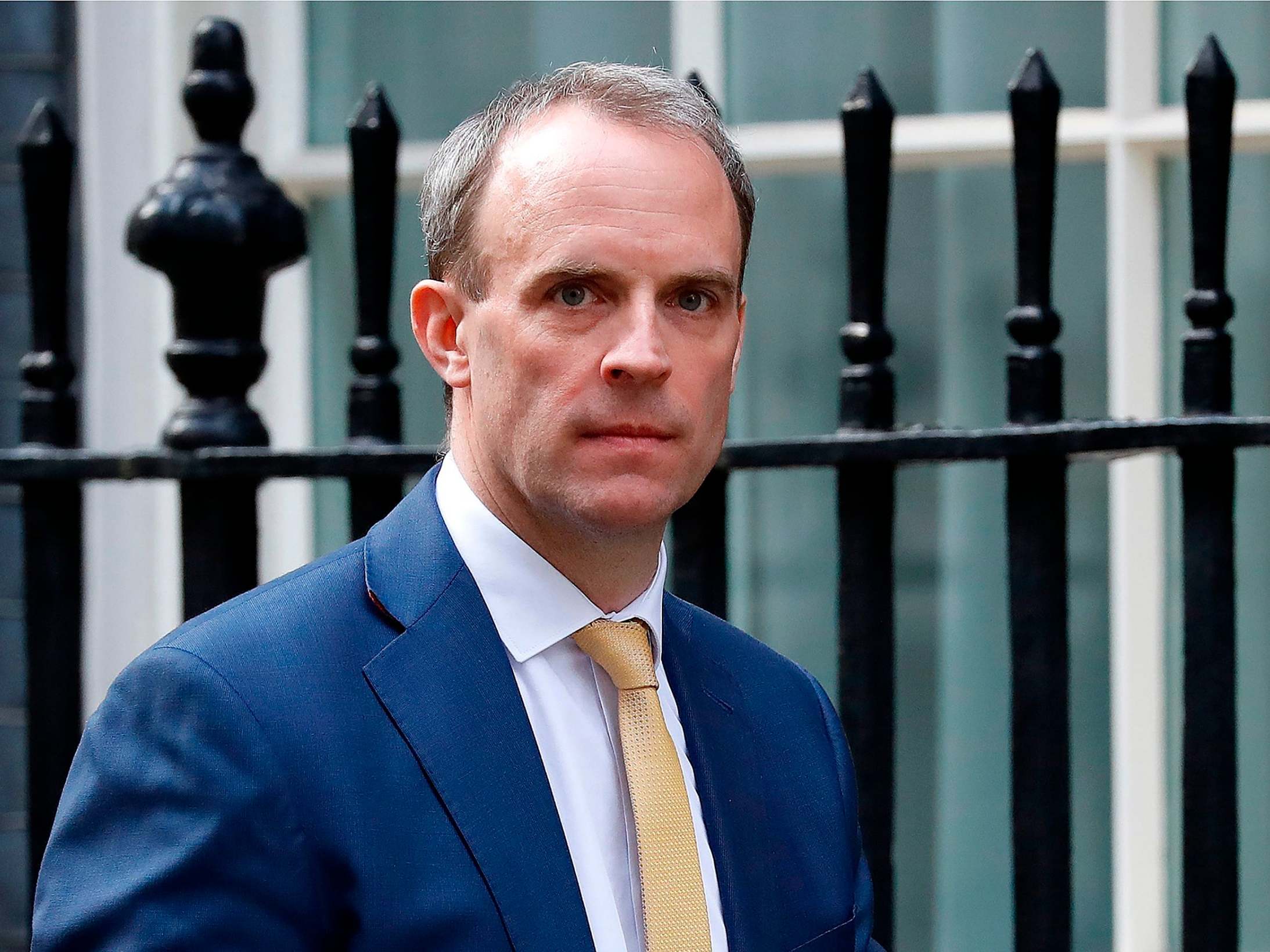 Dominic Raab has insisted the government's commitment to deliver 100,000 coronavirus tests a day within weeks still stands despite a series of setbacks.
Officials admitted earlier this week that none of the new antibody tests ordered by the government were sensitive enough to use.
Ministers had hoped they would allow experts to test for the presence of the disease in the past, alongside tests that show whether or not someone is currently suffering from Covid-19.
Mr Raab, who is deputising for Boris Johnson while the prime minister is in hospital battling coronavirus, also said more than 14,000 tests were carried out on Monday, down from more than 16,000 on Sunday, which he said showed "progress".
A Department of Health source said the latest figures did not include results from Manchester or Leeds, because of a "data processing delay".
Meanwhile, tensions at the top of government appeared to spill over in public just hours after Mr Johnson was taken to an intensive care ward in a London hospital.
Mr Raab appeared to pointedly describe an ambitious 100,000 commitment as "the health secretary's target", during the government's daily press conference.
The foreign secretary also declined to say how the government planned to meet the commitment.
A friend of Matt Hancock, the health secretary, said Mr Raab "was clearly preparing the ground to give the credit where it belongs – when the target is met".
Sources close to Mr Raab insisted he had merely been referencing the minister leading on the issue.
The latest news on Brexit, politics and beyond direct to your inbox
At the same event, Chris Whitty, the government's chief medical officer, also suggested that mistakes had been made when it came to the UK's approach to testing for Covid-19.
Prof Whitty, who is back at work after recovering from the virus, said that Germany had been better prepared to carry out large-scale testing than the UK and there was a "lot to learn from that".
Downing Street had earlier suggested the government was united in its drive against the global pandemic, describing ministers as determined.
A source last night said the government was still committed to antibody tests and was working with manufacturers to improve them.