When they were flooded out their home in November, pensioners Kath Smith and Mick Ryan thought things couldn't get much worse.
The couple, aged 75 and 71 respectively, had to flee their bungalow, in the South Yorkshire village of Fishlake, at 10pm on a bitter Friday night as waist-high water swept inside.
"It's the most traumatic thing that has ever happened to us," says retired NHS worker Kath today. "Or, at least, it was until this…"
'This', inevitably perhaps, is the coronavirus.
Just as residents of this 700-strong rural community were beginning to get back on their feet after last year's devastation, they have found themselves thrown into an all-new nightmare.
An estimated 300 people here are now in lockdown while still living with friends, sleeping in spare rooms or staying in temporary accommodation following the submersion. Work to make their own homes habitable again has ground to a halt with new restrictions on industry and movement. Local businesses which had barely survived following the floods suddenly face a second wave of economic decimation.
Pertinently, although there have been no reports of Covid-19 in the village as yet, there are real fears that, were it to arrive, the results would be utterly devastating: the population here is relatively elderly, while the wider region has a relatively high rate of lung disease, a hangover from its mining heritage.
"We were all just starting to see light at the end of the tunnel," says Kath, a grandmother-of-three. "Now this happens and it feels like even that light has been put out."
For her and Mick, a one-time electrician and Navy man, things are especially difficult.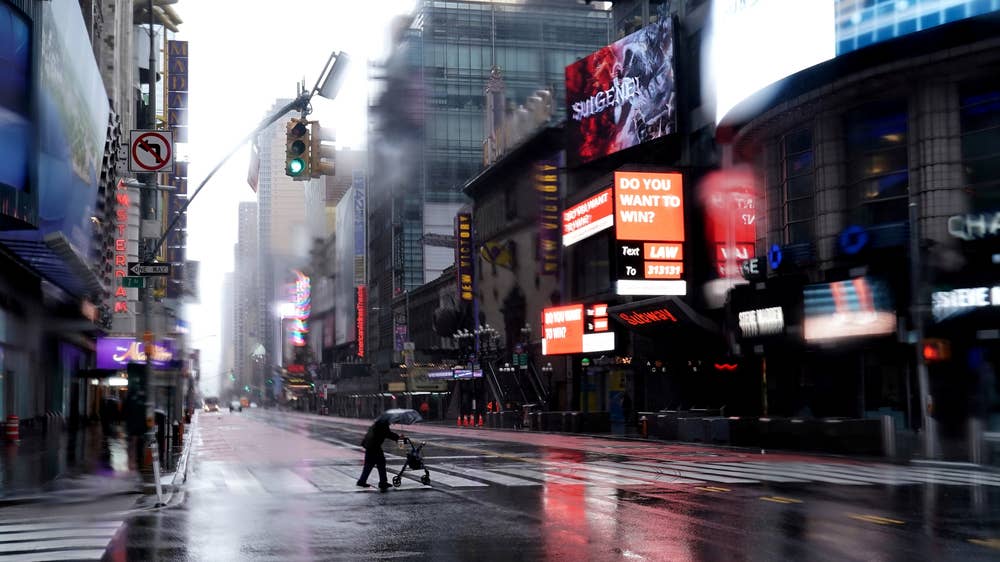 Because he has cancer, the couple are now among the 1.5 million people in the UK who have been ordered to stay indoors at almost all costs. The difference is they are having to practice this extreme self-isolation while living in the two-room annexe of a friend's house.
This temporary shelter has a single ensuite bedroom and an adjoining kitchen-diner. It is essentially a home extension with its own entrance.
"We're so grateful to be here and it's lovely, we have lovely views of the garden," says Kath. "But to have to stay indoors somewhere that isn't your own home for three months, you feel trapped. Life is on hold."
No hype, just the advice and analysis you need
She dreads, she says, that one of them may somehow pick up Covid-19, perhaps during one of Mick's monthly chemotherapy appointments.
"If that happened, I have no idea how we'd stay separate from each other while living in an annexe," she says. "It wouldn't be possible. I try not to think of it. We're just getting by day to day."
It is something many in the village – which went under after the River Don burst its banks – are now having to do.
One couple remain living in a holiday caravan in Scarborough while their house is repaired; another resident, a teacher, is staying upstairs at his home with the ground floor still out of use. Several people rehoused by Doncaster Council, meanwhile, have been given temporary accommodation miles from Fishlake itself, leaving them more isolated at a time of crisis. In total an estimated 90 per cent of those evacuated from 150 properties are still away from home.
"These are difficult enough living situations anyway," says Peter Pridham, warden at the village's St Cuthbert Church. "But when you find yourself confined to home almost all day every day, it is uniquely exacerbated."
Nor is this community unique in facing such a double crisis, it should be stressed.
Thousands of flood victims across Wales and the Midlands – where Storms Ciara, Dennis and Jorge caused some £225 million worth of damage in February – are struggling with the same twin hit of biblical flood followed by global pandemic. In visitor-friendly Ironbridge, which suffered especially during Dennis, hopes that a profitable summer of tourism could make good some of the damage have now been all but written off.
"I don't think there's any doubt that for people all over the UK, what is happening is the most testing time they have ever experienced," says Peter. "Well, for people who are still recovering from flooding, there is a whole other level on top of that. I mean, how do you self-isolate when you're sleeping on a friend's sofa? It's not doable."
In Fishlake, itself, he adds, there is that further existential question of the infection being potentially more deadly than in other places. "If coronavirus took hold here," he says grimly, "the death rate – as a percentage – it would make what's happening in London look like child's play."
The local panto, he notes ruefully, has had to be cancelled.
At her home not far from the church, Pam Webb is another resident coming to terms with the second sudden crisis.
The 49-year-old owns the village's Truffle Lodge spa, which was entirely submerged during the floods.
"I threw a towel down," she told The Independent at the time. "A towel! What good did I think that would do? It was up to my knees within half an hour. There were rescue boats outside!"
Following that fateful night, she had managed to get the spa – where she also lives – back up and running within nine weeks. Now, after being open again for a little more than two months, she has had to shut once more.
"It's a heck of an anxious time," she says. "But what else can we do? People's lives are the most important thing so we had to close. Now we have to get through this as a community."
Can her business – and others like it – survive two such massive periods of uncertainty?
"Well, we have survived one already," she replies. "Of course it will be a test but I'm determined we can get through a second. This is much harder because, with the flood, to some extent, it was in our hands to get back to work quickly. But with this, it's completely out of our control."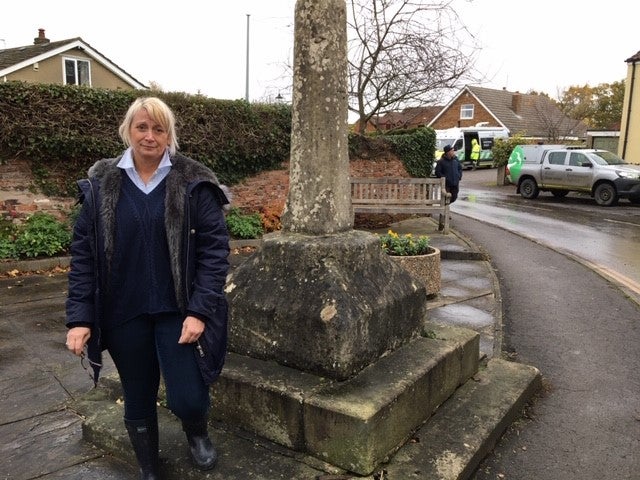 She is staying positive, she says, because of both the support she has received and the fact she believes the eventual end of the virus could herald a mini economic boom.
"All those things we have always taken for granted – meeting friends, socialising, just leaving the house – I think, when this is over, people will really want to do a lot of that, so there will be lots of going out," she says.
A new roaring twenties? "That's what we have to be aiming for."
Pam herself is helping coordinate the village's response to the pandemic.
"We set up a flood action group at the end of last year – although we called it a community group because no-one wanted to be reminded of the flood," she says. "That means we now have emails and phone numbers for most people here so we're able to get in touch to find out if they need help and coordinate support action."
The Hare and Hounds pub – closed, of course, for the foreseeable – has been especially helping with this effort; as has the church and Old Butchers cafe.
No-one here, the message is clear, will go without. Everyone will pull together.
"We weren't beaten by flooding," says Pam. "And we won't be beaten by a pandemic either."