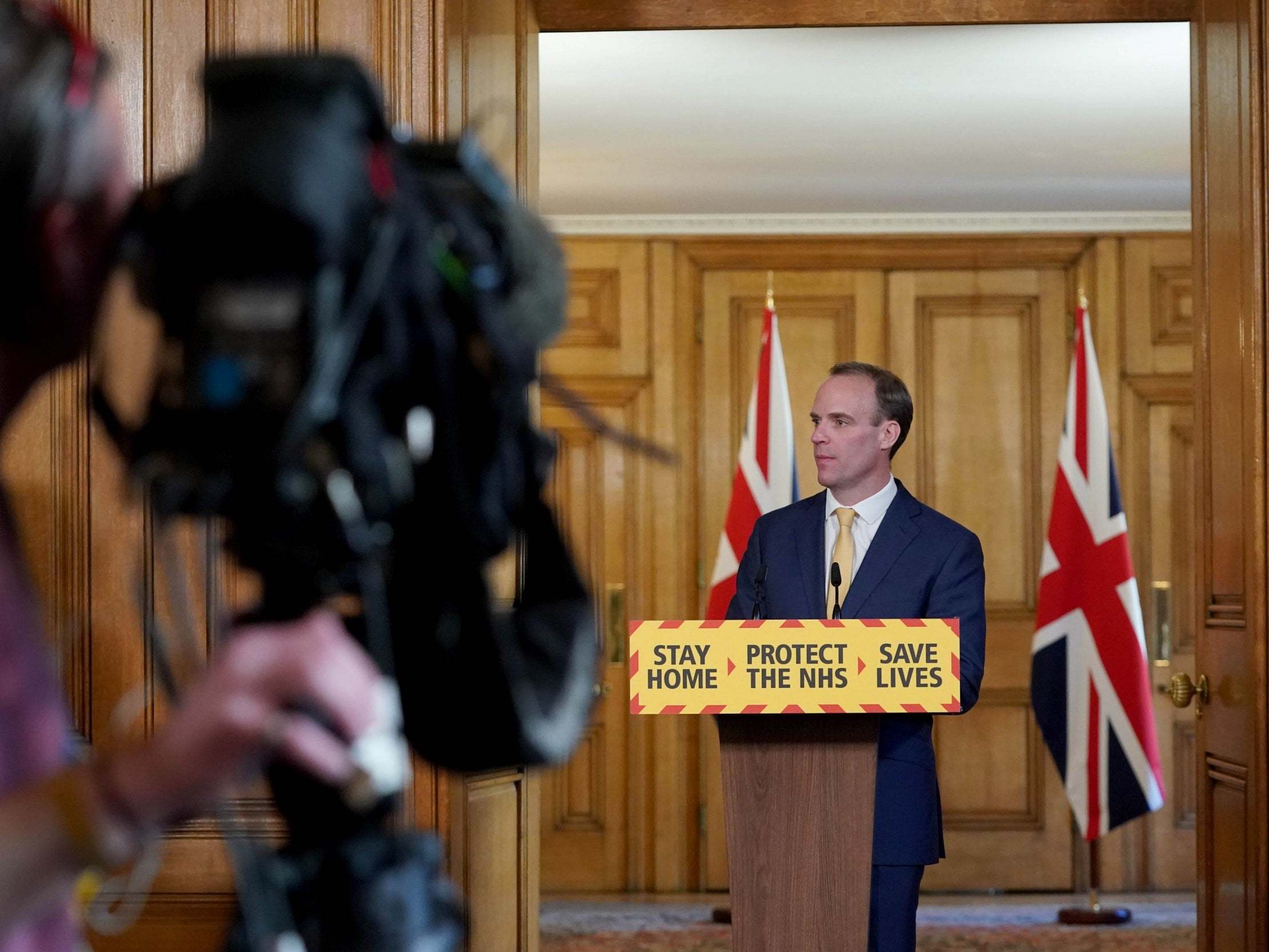 The government has postponed a scheduled review of whether to continue with its coronavirus lockdown, amid signs that the measures could be slowing the spread of the virus.
Boris Johnson had originally said he would review the lockdown after it was in place for three weeks, but the exercise has now been pushed back until an unknown date after Easter.
Dominic Raab, who is deputising for the prime minister while he is in hospital, told a news conference on Tuesday: "In terms of the review, we're not at that stage yet. We'll take any decision when the time is right based on the facts and the scientific and medical advice.
"Our number one and our overriding focus right now … is to remain absolutely focused on conveying the key message, which is that everyone needs to keep adhering to this guidance."
Chris Whitty, the chief medical officer, said it was "really important that we get to the point when we're confident when we're beyond the peak" before deciding how to scale back the lockdown measures.
Speaking at the same news conference the Government's chief scientific officer Sir Patrick Vallance said the number of new cases "could be moving in the right direction" thought it would not be clear "for a week or so" whether this was the case.
He told the regular Downing Street press conference: "It's possible that we're beginning to see the beginning of change in terms of the curve flattening a little bit. We won't know that for sure for a week or so.
"There hasn't been the accelerated take-off and again it's possible that we're beginning to see the start of a change where we might see numbers flattening off.
"It does begin to suggest that things might be moving in the right direction in terms of numbers and it's important that we carry on with the measures that we have got in place in order to make sure that this does go in the right direction."
In his televised address to the country on Monday 23 March Mr Johnson said that the restrictions will remain "under constant review" and "will look three weeks and relax them if the evidence shows we are able to".
More follows…