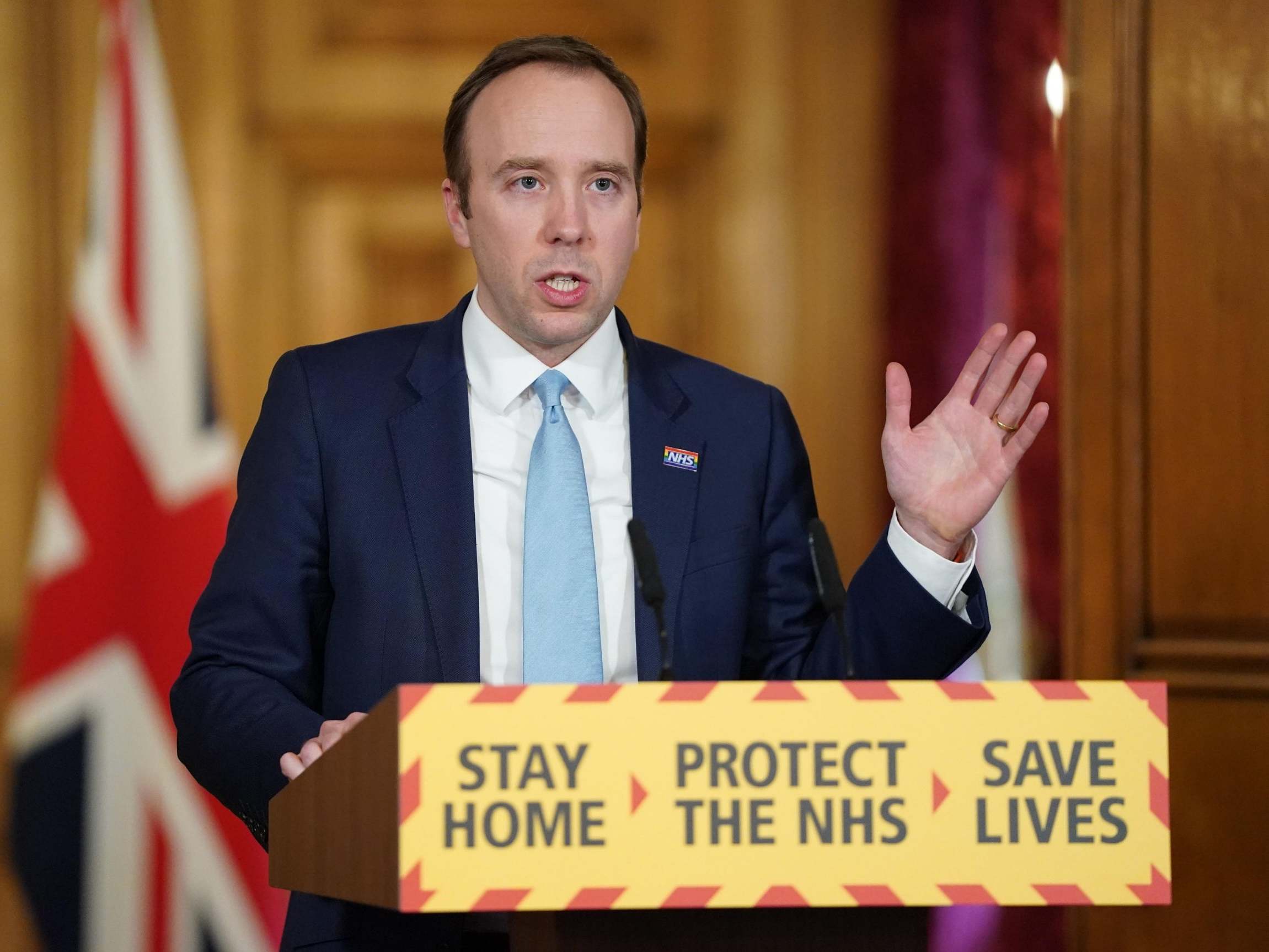 One has to presume the government hoped it might hold out a little longer in the fight against coronavirus before reaching for the old, old cliches traditionally reserved for the war dead.
Doctors and nurses in NHS hospitals are already dying, many of them immigrants. These were people, the health secretary Matt Hancock told us at the daily Downing Street press conference, who "came to this country wanting to serve". And now, apparently "they have given their lives in sacrifice".
Do we even need to ask whether any doctor, any nurse, has ever come to the UK, hoping, or even merely willing, to give their lives in sacrifice?
They came, hoping to use their qualifications to get on with their noble careers, which they are now no longer doing.
Funny how people only tend to have given their lives retrospectively, when it is too late for anyone to check whether they really wanted to give it in the first place. How the sacrifice always tends to be made on their behalf.
Stranger still that the first people to thank them for this incomparable act of generosity are always those who gain the most from it.
In the still recent early days of the Covid-19 outbreak, nurses in hundreds of hospitals were told that there was a shortage of protective masks, and that they should only wear one if they were dealing with a confirmed coronavirus patient, not a suspected one. These were instructions that they knew meant they were being not asked, but told, to risk their lives.
These are not the terms under which gifts are given, sacrifices made.
It is, incredibly, not even nearly a year since Theresa May stood on a beach in Normandy, to honour the "bravery", the "courage", the "sacrifice", of those men who had run into the sea from the landing craft and into machine gun fire.
It didn't matter to her, nor to anyone of the politicians present, that the day before, one such veteran, by the name of Eric Chardin, had been interviewed on the very same beach. He'd spoken of how, in those landing crafts, there was a sense of "latent anger". It had been barely 25 years since the last war, in which most of them had lost fathers, uncles, brothers, and here they all were again, waiting in line to be killed, and they had no choice in the matter.
At a memorial service on the first anniversary of 9/11, George W Bush listened to a US military band sing a specially commissioned song called "the last full measure of devotion", its titular line taken from the Gettysburg Address, as if 3,000 murdered Manhattan office workers somehow nobly laid down their lives for the betterment of their country.
Lincoln is so often the go to man for such occasions. It was he who wrote to the mother whose four sons had all been killed in the Civil War, to praise her for "the solemn pride that must be yours for having laid so heavy a sacrifice upon the altar of freedom".
The sacrifice claimed by Matt Hancock for himself could hardly have come at a cheaper price. The right mask, the proper clothing. The effort to procure these things is still being "ramped up", we are told. Who knows when the ramping will ever be done, but whenever it is, one thing's certain, it will be too late for some people to get a refund on that very expensive gift they never wanted to give.