The family of a midwife who died after contracting coronavirus have said "our hearts are broken".
Lynsay Coventry, 54, has been named as the latest NHS worker to die after testing positive for COVID-19, with the government's daily briefing on Saturday confirming that seven healthcare workers had passed away.
Ms Coventry died on Thursday and was named on Sunday, with her family paying tribute.
Their statement said: "As a family, our hearts are broken at the loss of our loving, wonderful and caring mum, sister, daughter and grandmother.
"We each know how much she loved and cherished us.
"Her love for us all was unfailing and her strength in the way she cared and supported us will fill our memories."
Ms Coventry's family said she loved her role in midwifery at the Princess Alexandra Hospital Trust (PAHT), which confirmed she passed away on 2 April at Mid Essex Hospital Services NHS Trust.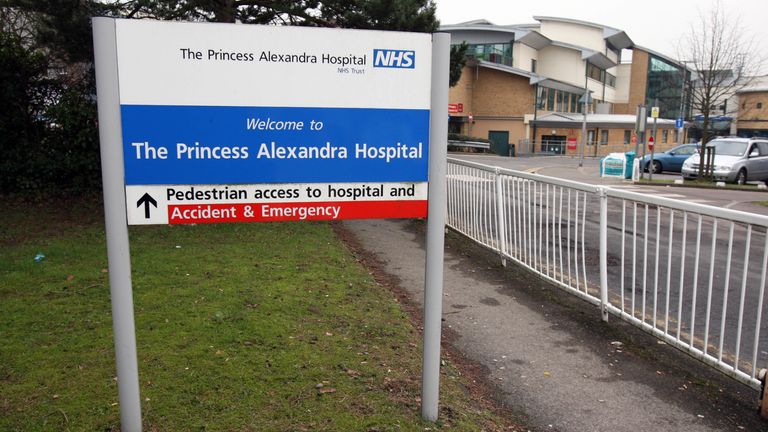 Image: The chief executive of the Princess Alexandra said Ms Coventry would be remembered for her commitment
"What we also know is how proud she was to be an NHS midwife," the family said.
"It was a role she committed herself to… she was a very well-respected midwife who supported many hundreds of women as they welcomed their babies into the world."
Lance McCarthy, the chief executive of the Princess Alexandra, said Ms Coventry would be remembered for her professionalism and commitment.
"Lynsay has been a midwife at PAHT for 10 years and her loss will be felt by the maternity team and colleagues from across the organisation," he said.
England's chief midwifery officer Professor Jacqueline Dunkley-Bent also paid tribute to Ms Coventry.
She said: "Lynsay was clearly a highly-regarded midwife whose dedication to women, babies and their families will be remembered and cherished by her own family and her colleagues.
"My deepest thoughts are with them, her children, grandchildren, parents and siblings."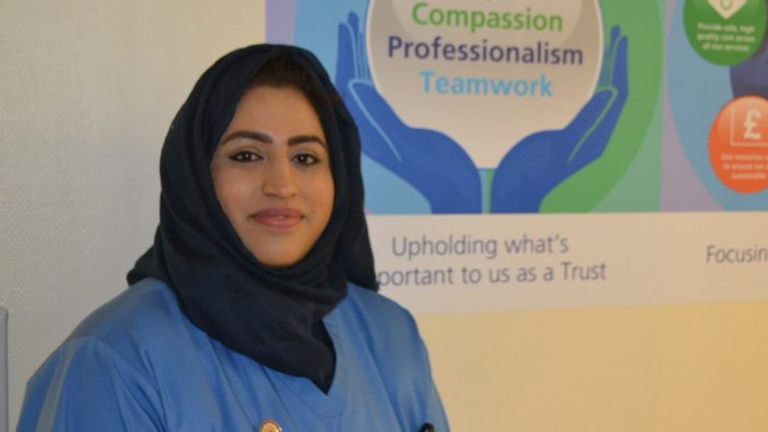 Image: Areema Nasreen is another NHS worker who has died after contracting COVID-19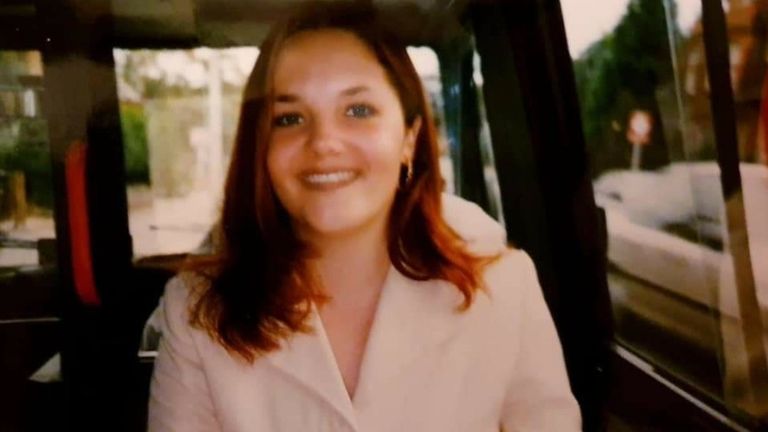 Image: Aimee O'Rourke died at the hospital she worked at in Kent
Many tributes have come in for NHS staff who have lost their lives during the COVID-19 crisis.
Areema Nasreen, a 36-year-old nurse with no known underlying health issues, died earlier this week.
Aimee O'Rourke, 39, also died this week with the coronavirus.
She was treated for at the Queen Elizabeth The Queen Mother Hospital in Margate, Kent, where she worked.
It was not known whether Ms O'Rourke, who is believed to have been survived by three children, had any underlying health conditions before she died.